Article Related to Tag - "Freedom"
What does this Freedom Quote tells us? Freedom Quotes unleash the inner you, who does not depend on anybody for anything. This Freedom Quote by Bob Dylan explains the characteristics of a real hero. When we talk about laying down the definitions of who exactly is a...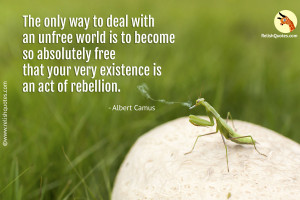 What this Freedom Quote teaches us? A Freedom Quote like this one gives you the ideal words to get motivated with, and deal your way with the world. If one wishes to work and live one's life on one's own terms, Freedom is the first and foremost priority that one looks...